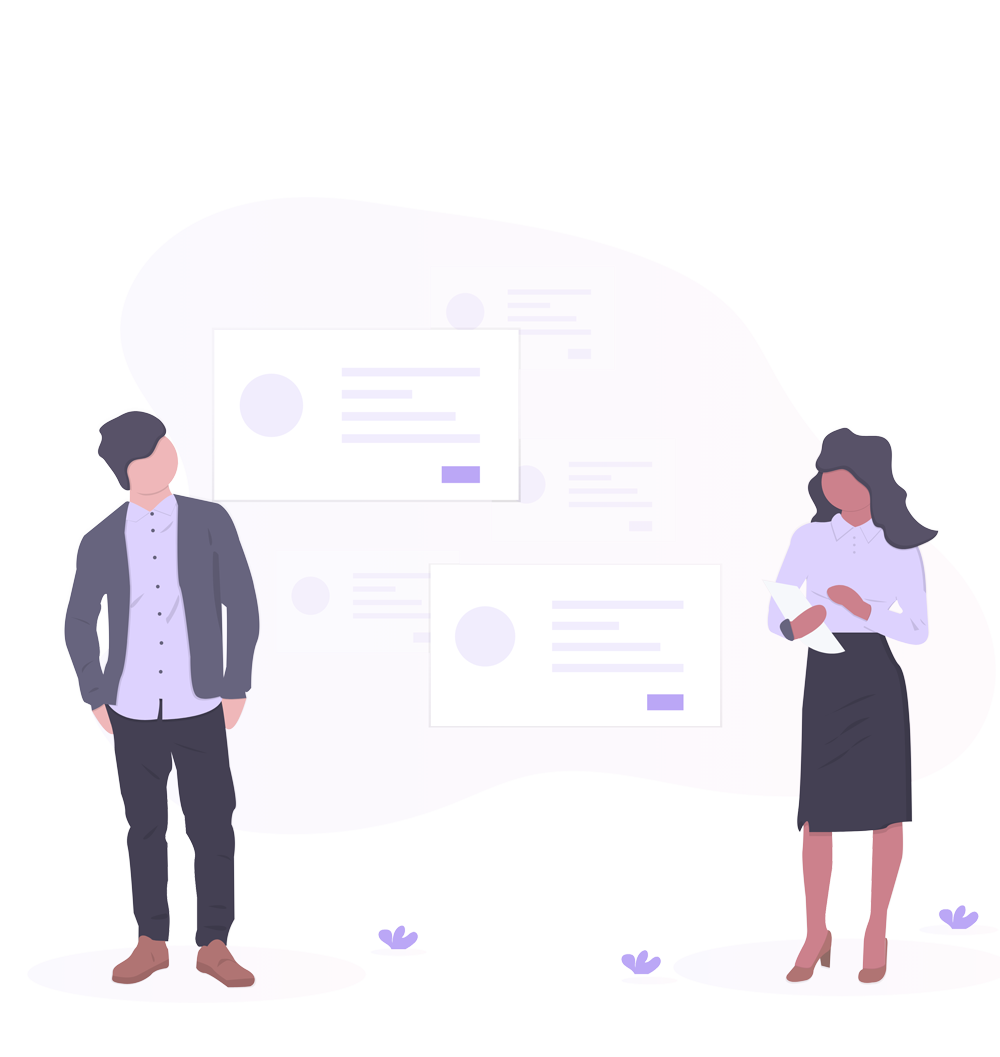 Behind
The Scene.
We are a group of programmers who suffer from difficulty of getting loan approval to expand our business due to complicated procedure and documents.

We believe we can have a better life style and stability, prefer interest and payment plan to buy what is essential to our life value. Thus, we negotiated with micro-finance companies to roll out an app that save tons of human effort and update informations in real-time.

Explore WALOAN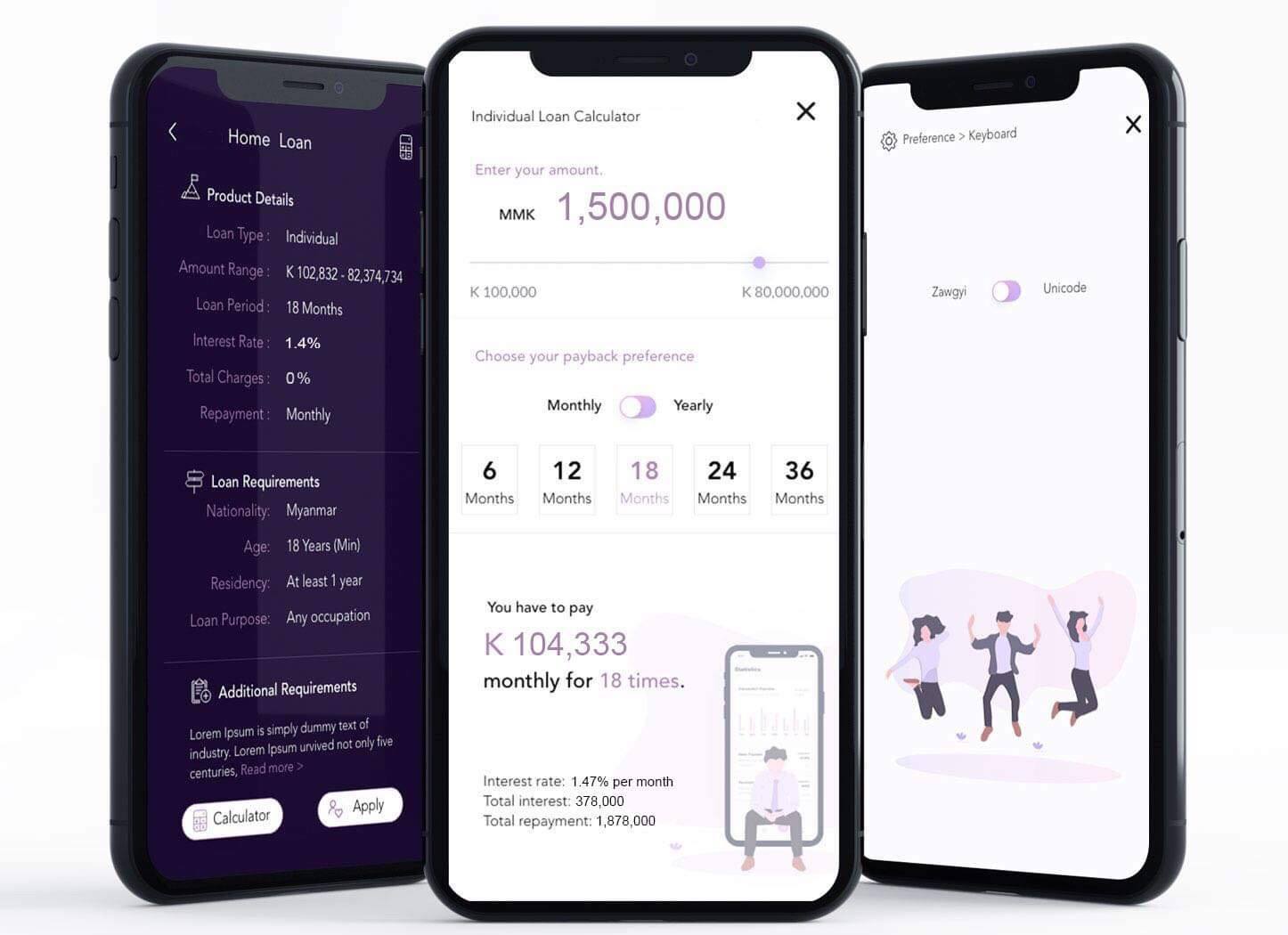 It all takes 3 minutes,
make it meaningful.
On WALOAN platform, you could apply for your perferred loan in 3 mins. Why wait?
ZERO-ADOPTION USABILITY

We tested with our families. It is grand-pa friendly.
May be a few more minutes for grand-mom.
The best part is, we even include tailor-made calculator
so you won't even need a calculator.
EFFICIENT DIRECTORY

We added MFI address and numbers but you will never need to call them. We provide you everything you need to know to get your loan approved - updated frequently and transparently.
STEP: 1 - Find a plan
Finding a loan plan that match your criteria may take weeks in traditional applications. With WALOAN, our reliable partner Bank, Finance Institutions and Microfinance companies waiting to help you at your finger-tip.
STEP: 2 - FILL requirements
Every requirements are listed clearly and we update regularly. All you need to do is just to fill up a 3-min form and we shall take care of the rest.
STEP: 3 - get approval
Get approved and take your money to explore your endeavour and stay focus on your success. We will remind you in notification when payback is due.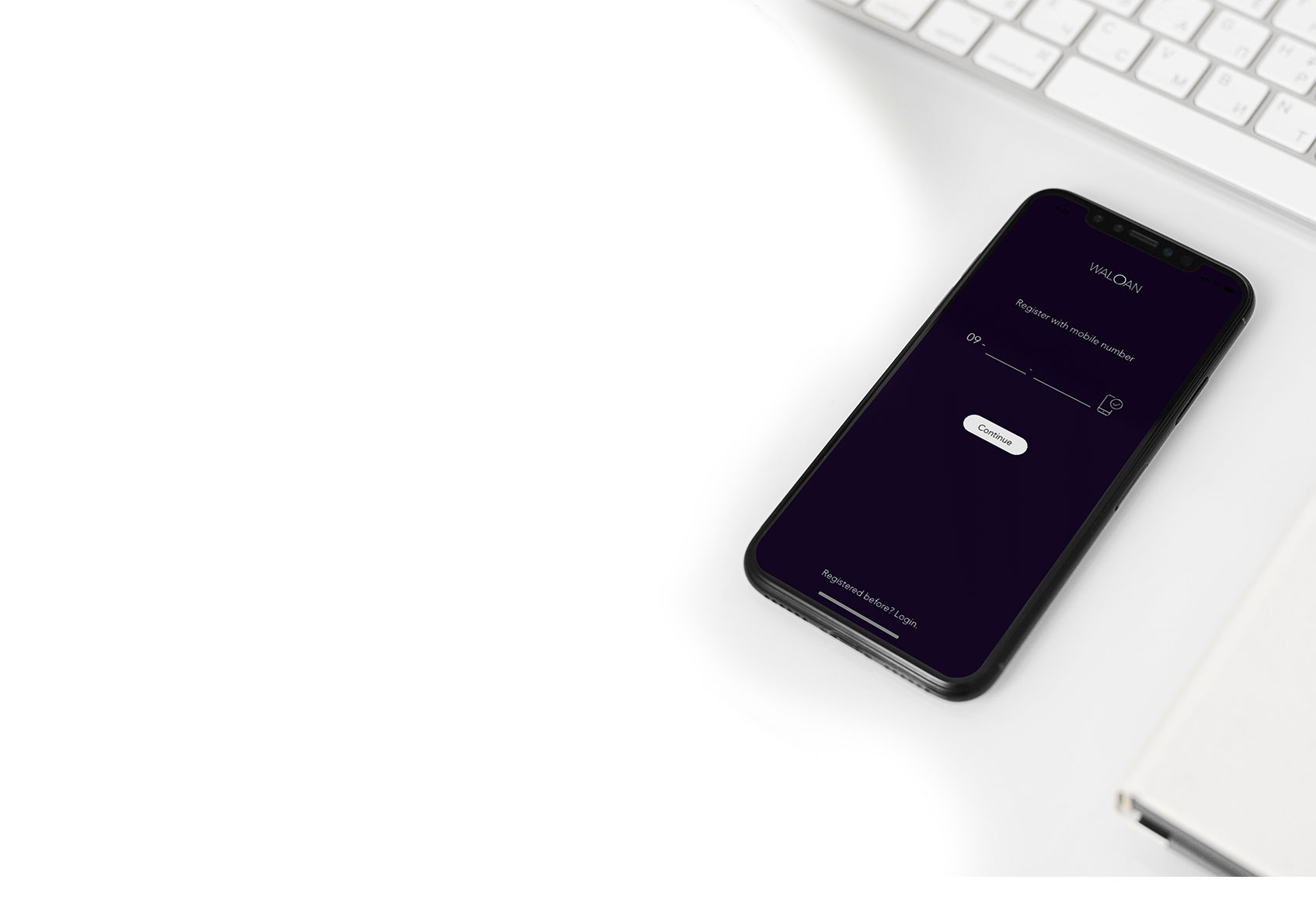 ONE-STOP LOAN APPLICATION. PERIOD.
Whether you want to invest into business or to buy present for your beloved ones, micro financing option is not that hard as you might think (well, not anymore). Apply your loan with every finance institutes that offer a plan suite your need.
Trace & Track
All financial institutions will be able to explore a network of loan history with other financial institutions from WALOAN mobile application users by their consent.
Identity Network
WALOAN users will be able to build a financial profile towards a solid credit identity to dissolve the backlogged nature of the banking industry and progress towards a higher standard of banking population in Myanmar.
Stay Organized
Financial planning is a hard part of daily tasks even for high-level managements. With our small handy app, we can, at least, help your loan and payback plan organized - in realtime.
Less-paperwork
Once you filled it, we filed it securely. You will never be asked same data again which required in traditional paper applications.
Faster Approval
Cut the queue, literally. Thank to our partners, we had made it happen. We process pre-scanning process which made FI to process much faster.
Safe and Secure
We stored all your data in industry standard 2048bit encryption. Our company and softwares are fully regulated.
Building the pioneer Fin-tech application with passion.

In 2018, WALOAN app was fully-funded by Global Fintech - one of the most technology advance and innovative fintech companies in its breed. We focus on adding features and improving usability. You are in a good company.
Tell us your thought
WALOAN is a product of Global Fintech Company.
We welcome both complements and complaints to strike next-level.
---
GLOBAL FINTECH COMPANY LIMITED.
Room(303), AKK Shopping Mall (3rd Floor),
Thingangyun Market, Thingangyun Township,
Yangon, Myanmar.
---
E: info@globalfintech.com.mm
T: +(95)-9 977460891/ 892/ 893

For Business Partnership
Let's meet and explore how we can support each other. Our friendly Business Development team is ready to connect with you.
---
GLOBAL FINTECH COMPANY LIMITED.
Room(303), AKK Shopping Mall (3rd Floor),
Thingangyun Market, Thingangyun Township,
Yangon, Myanmar.
---
E: info@globalfintech.com.mm
T: +(95)-9 977460891/ 892/ 893